Posted by Callie on 2020 Apr 6th
You're revved up for hiking and backpacking season: you've got your boots broken in and your layers laid out. You're checking off your gear list and there's just one more thing to do before setting out on an epic adventure: choose the right backpacking stove.
It's all about striking the right balance, between keeping your load to a minimum, and keeping your head, heart and stomach happy.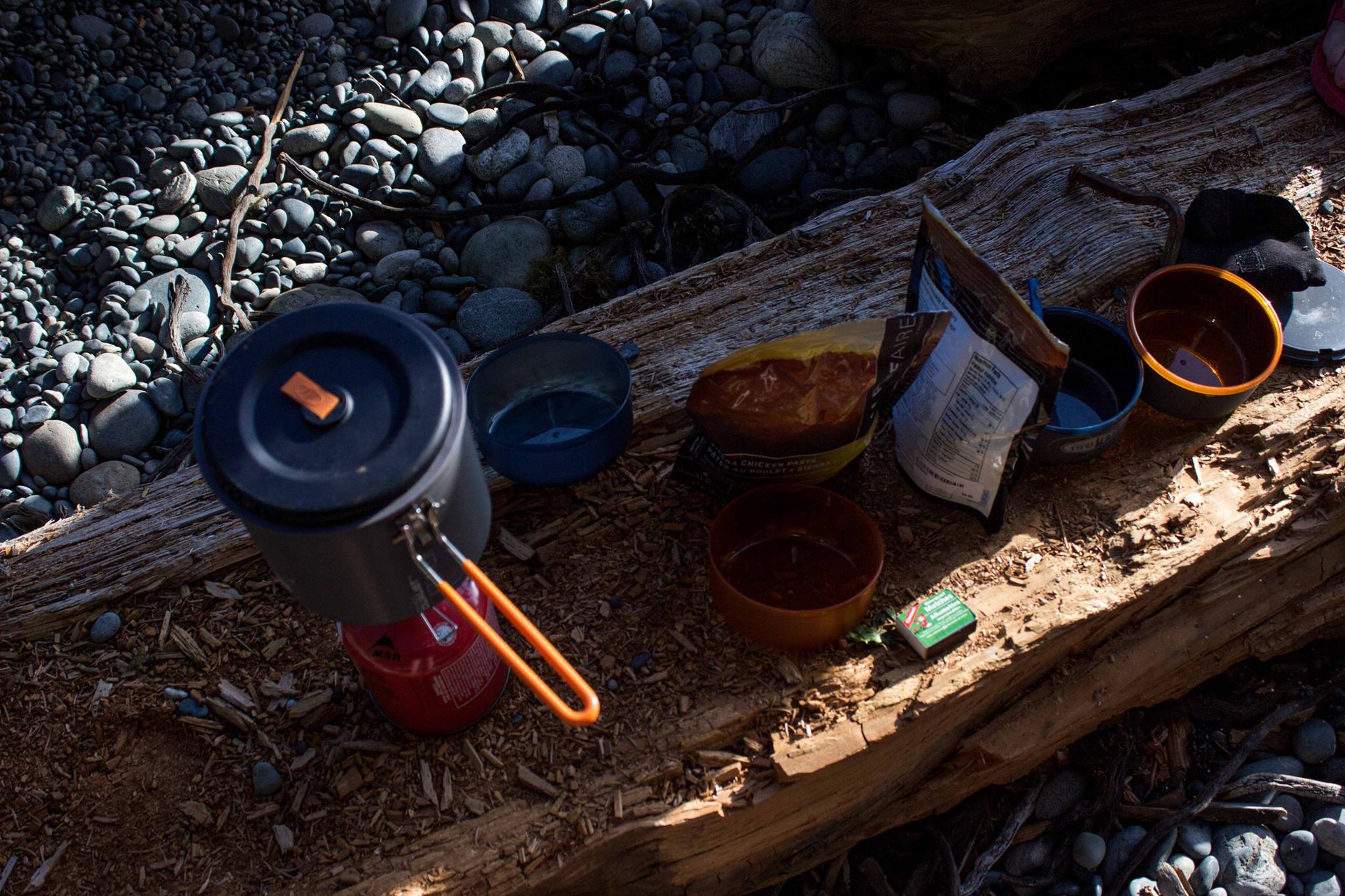 If your hiking trips are usually short, your groups small and weight is a factor your best bet may be a small canister stove like the MSR Pocket Rocket. These are compact, lightweight, easy to use, and cost-effective. Some have a fuel regulator which is great for simmering soups, and the canister, once empty, can be punctured, crushed, and recycled. However, many of the smaller canister stoves do not function as well at colder temperatures and higher elevations, or for complex meals and larger groups. Its important to consider the type of stove that is best suited to your needs. Small canister stoves shave weight but perform better in more sheltered areas.
That being said, within this category there are also options designed to handle the wind and elements. So, for those going solo or in a pair and for whom a coffee and freeze-dried boiled meal is enough, the integrated canister stove is a great option. Jetboil makes several models. No need to pack your pots and pans! This relatively compact, lightweight stove is all you need. It provides excellent stability in exposed, windy places (e.g., when mountaineering), is fuel-efficient, and cooks (i.e., boils) super fast. There are also accessories available, like the pot support which allows the stove to be used with your pots and pans should the need arise.
Scenarios such as cooking for large groups or complex meals are often best served by liquid fuel stoves. They are typically heavier and more complicated than canister stoves but can be refilled (good for longer trips and the needs of bigger groups), have great simmer control for complex meals and perform well in colder climates. They can be taken apart for easier fixing and maintenance. Some liquid fuel stoves, like the MSR Dragonfly can run off many types of fuel such as white gas or diesel fuel. A great option if travelling to places where camping supplies may not be readily available. Adding a windscreen will help you keep the flame stable in places with less shelter and more exposure.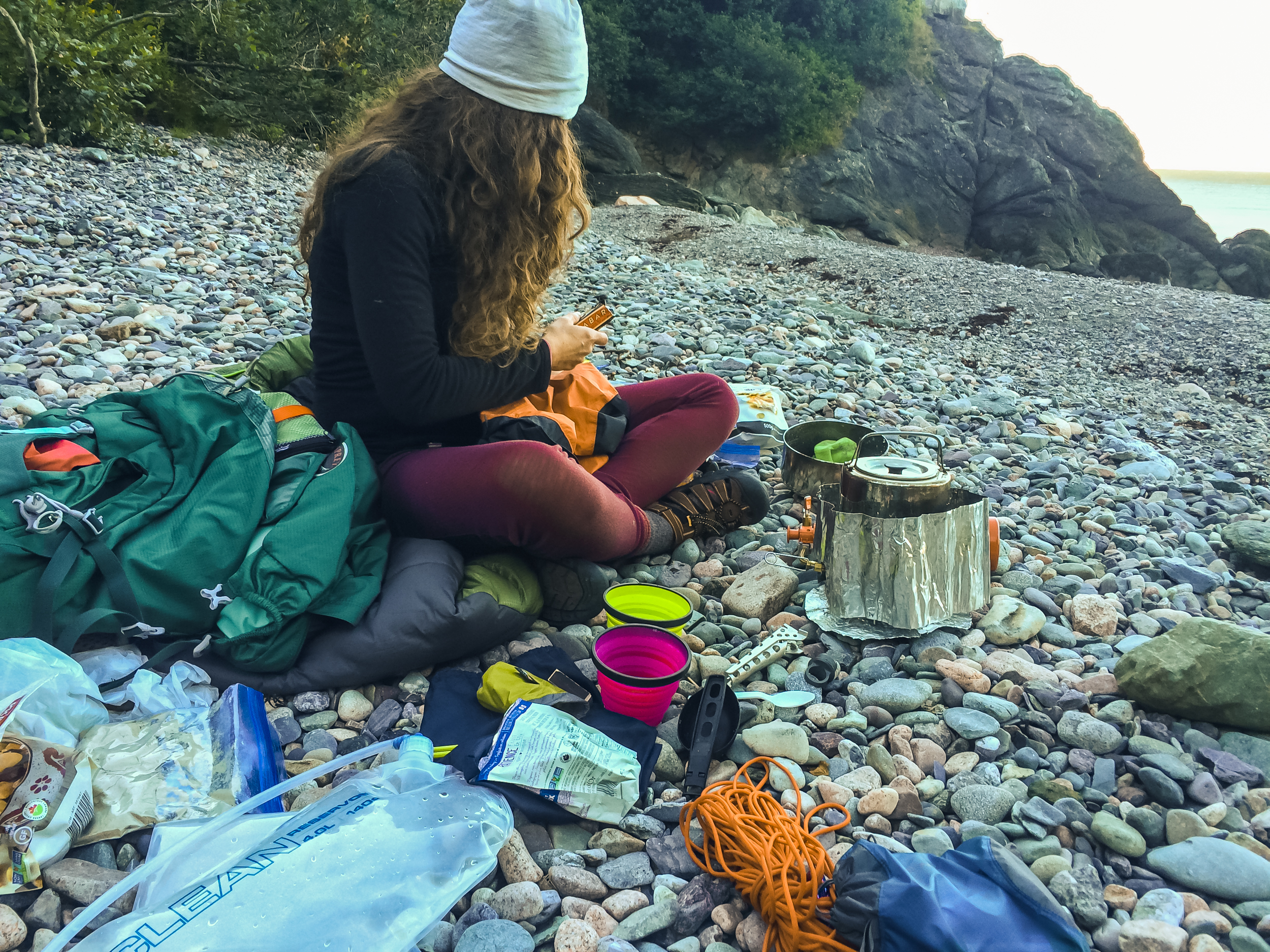 Whether you know exactly what you need, or want to consider these and more options, River & Trail has got you covered. Give us a call or browse our website for top-selling brands and products in each of these categories, including extra fuel canisters, fuel bottles, and cooking containers, because backpacking doesn't have to mean cold beans and crackers!