Posted by Taryn on 2020 Mar 30th
Choosing a PFD can seem a little confusing at first with all the styles and options that are out there but narrowing things down doesn't need to be that difficult. There are a few key points to consider that will help categorize the choices and make choosing a little simpler.
LIFE JACKET VS. PFD
Let me start off by clarifying the difference between a life jacket and a PFD.
LIFE JACKET
A life jacket has a collar or is designed so that it will float an unconscious person face up. They contain more flotation and can only be red, yellow or orange. Life jackets are safer but are bulky and uncomfortable to paddle in. They also make it difficult to see behind you.
PFD
PFDs fit better, are more streamlined and comfortable, and are designed for mobility. They have enough flotation to keep your head above water but not so much as to be restrictive. PFDs also offer many features to enhance adjustability and ease of use. Added pockets and attachment points help keep essentials and safety gear organized and accessible.
Standard PFDs come in many shapes and sizes. Amongst the choices are women specific fits, front zip and pull over styles, high back and short cuts.
HOW TO CHOOSE A PFD
When deciding on which option works best you may want to consider the following:
Does your boat have a higher seat or a belt? There are PFDs that are designed to accommodate a higher seat back. They have the same buoyancy but the flotation is thicker and higher on the back to allow the seat to fit under.
Will you be wearing a spray skirt? A shorter vest will make the skirt fit more comfortably.
What will you be wearing underneath? Paddling in colder conditions will require more layers so it's important to be sure the vest can be adjusted to accommodate.
Are there specific features that you need? You might need pockets for your GPS or you may need to be able to attach a hydration pack.
By answering a few of the above questions you can narrow the choices and find the PFD that will work for your own specific uses.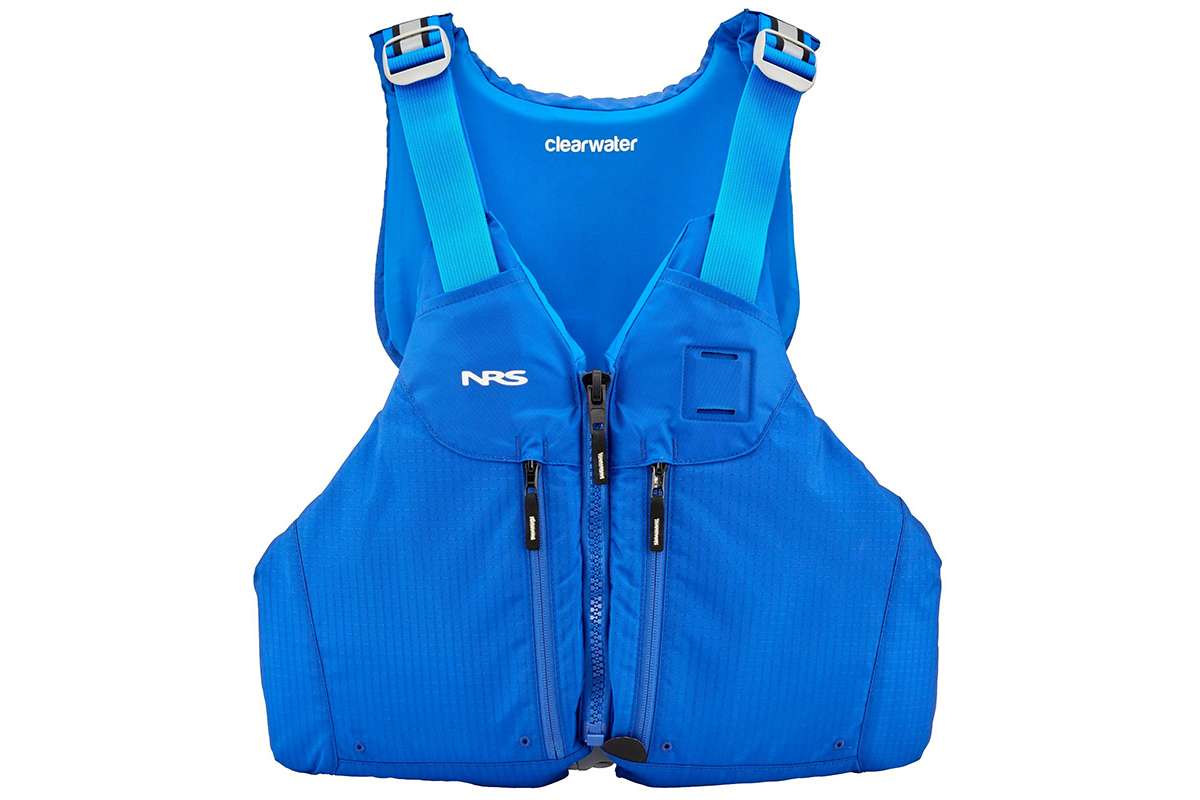 THE FIT
Getting the proper fit is a very important part of the process when choosing a PFD. Choosing a size based on your t-shirt size is usually a good place to start but if you happen to know your chest circumference, you can also use that measurement to find your size. If it fits properly, it will be comfortable when the straps are snug and will not be able to be pulled up by your ears when the shoulders are pulled on.
When trying on vests it's a good idea to wear the type of clothing that you would normally wear out paddling. Also consider bringing along any paddling jackets, spray skirts or additional layers you may be using.
For sit inside kayaks especially, take the time to sit in the boat with the vest on. This will help determine whether the vest will ride up or not, how it feels with the seating system and how your mobility is affected. A good fitting PFD will be comfortable, have enough adjustability to accommodate all your necessary gear and will not restrict movement or cause any chafing while paddling.
INFLATABLE PFDS
Inflatable PFDs are another option available and are quite popular with Paddleboarders. This type of PFD requires a CO2 cartridge that gets released by the paddler when needed. Inflatables are comfortable, often worn like a waistpack, and are small and compact. The downside is that they require action from the wearer so they wont help a paddler that is unconscious. CO2 cartridges need replacing after each inflation so there is a maintenance factor to consider. This type of PFD is not suitable for white water paddling or similar sports.
EVERYONE AND THEIR DOG NEEDS A PFD
Last but certainly not least, we can't forget our four legged friends. Dog PFDs are sized by weight. It's also important to try it on your furry buddy, just to be sure the buckles fasten comfortably and the vest feels good without any restriction of movement. Doggie vests also have handles that make it easier to lift Fido from the water.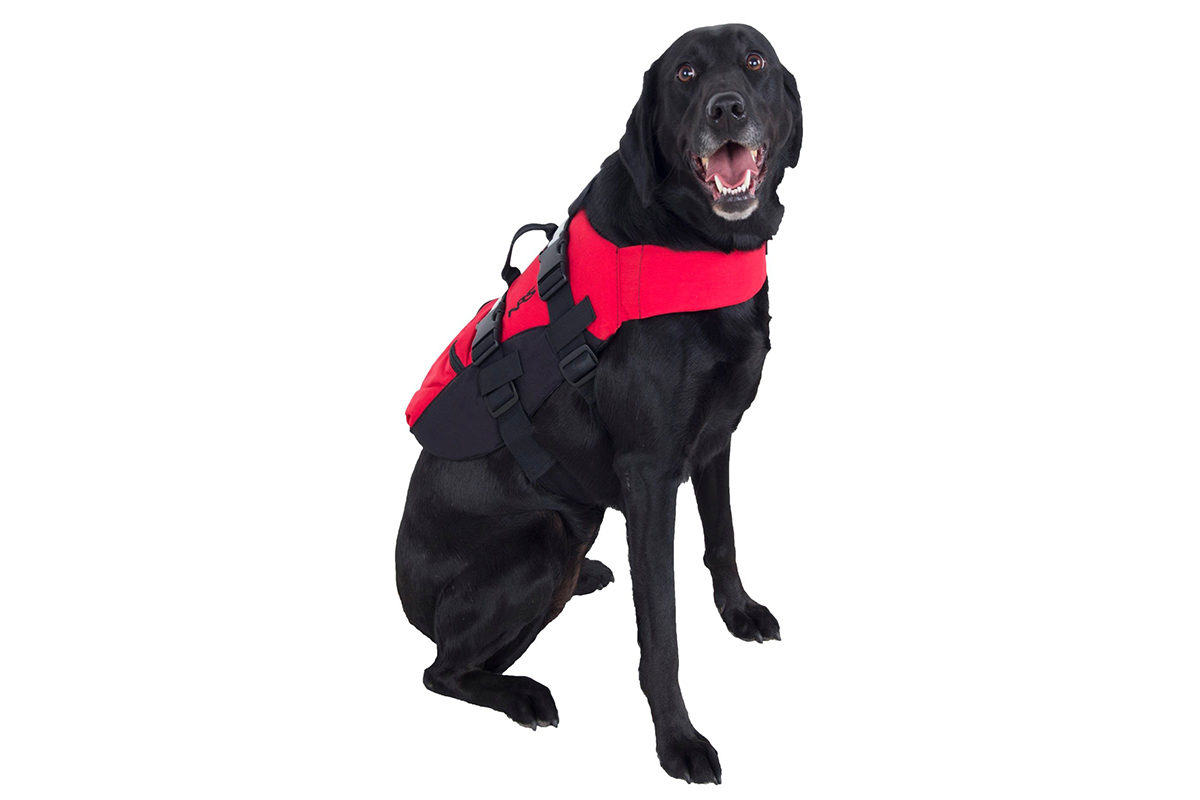 IN SUMMARY
Taking the time to find the right PFD will certainly pay off. Your PFD should be worn at all times when paddling so finding the right one can certainly make a day on the water much more enjoyable. Stop by River & Trail any time and we'll be happy to help you find the right PFD for your next paddling adventure.