Posted by Kirsten on 2022 Jun 2nd
In 1898, a wood and canvas canoe was built behind a hardware store in Old Town, Maine. That canoe kicked off the legacy that is Old Town Canoe Company, which continues to thrive in the present day. Inspired by the Penobscot, Old Town Canoes became "the world's oldest, largest and most revered manufacturer of canoes and kayaks."
One of the aspects that attracted us to Old Town Canoes is their commitment to their roots. Their boats have always been built in their hometown and even in the same building up until 2008. Throughout the years, they continued to push the limits and incorporate new technology and materials to remain competitive. They are a significant reason for the growth of canoeing as recreation in the 20th century.
Interestingly, the majority of their business are kayaks yet their reputation is largely aligned with canoes. That is no mistake. Their durable, handcrafted canoes are built to last - no matter how they are used.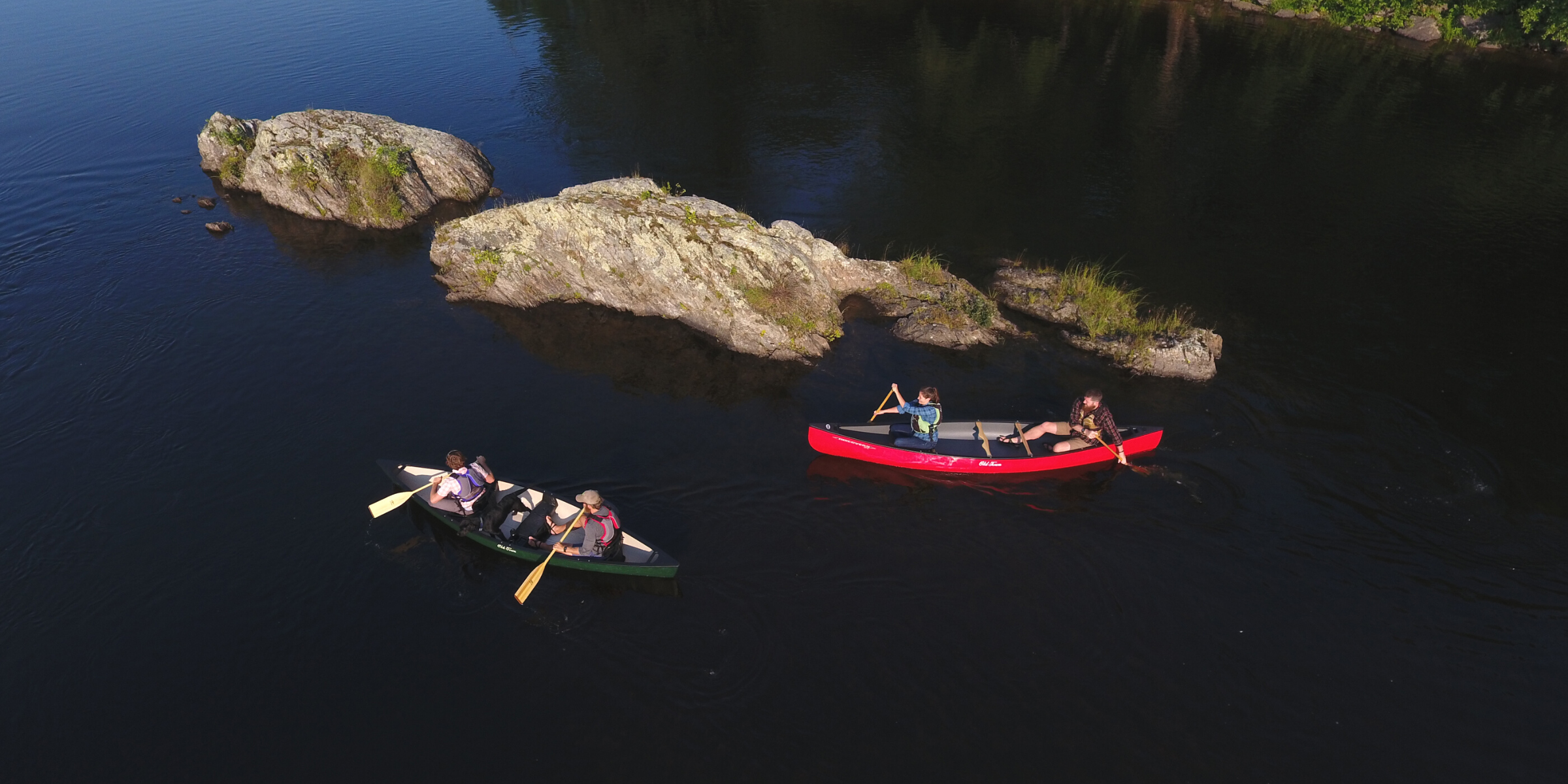 So how do you go about choosing a canoe?
Old Town Canoes, as a whole, are perfect for beginners as they are built with stability and durability as their prime focus. When selecting a canoe, you should consider how you intend to use it. Are you planning on long camping excursions? Perhaps some casual afternoons on the water with the family? With this information, you can look for the ideal shape and size for your outings. The longer the boat, the more speed you can achieve and the wider the boat, the more stability it will offer. Another thing to note is that shorter boats are generally easier to maneuver.
Canoes are split into 3 categories:
Tripping
Recreational
Sporting
We are carrying Tripping and Recreational canoes this year so let's review what those means.
Tripping
Tripping canoes are ideal for multi-day adventures, with lots of gear, on mostly flat water. These are going to be your "let me tell you about that time down river" vessels. They are long and narrow so they can move fast and track straight through the water.
Recreational
Recreational canoes are your weekend warriors. These boats can take a beating and provide a stable base for the whole family to enjoy. Due to their stability, these are also a great choice for photography!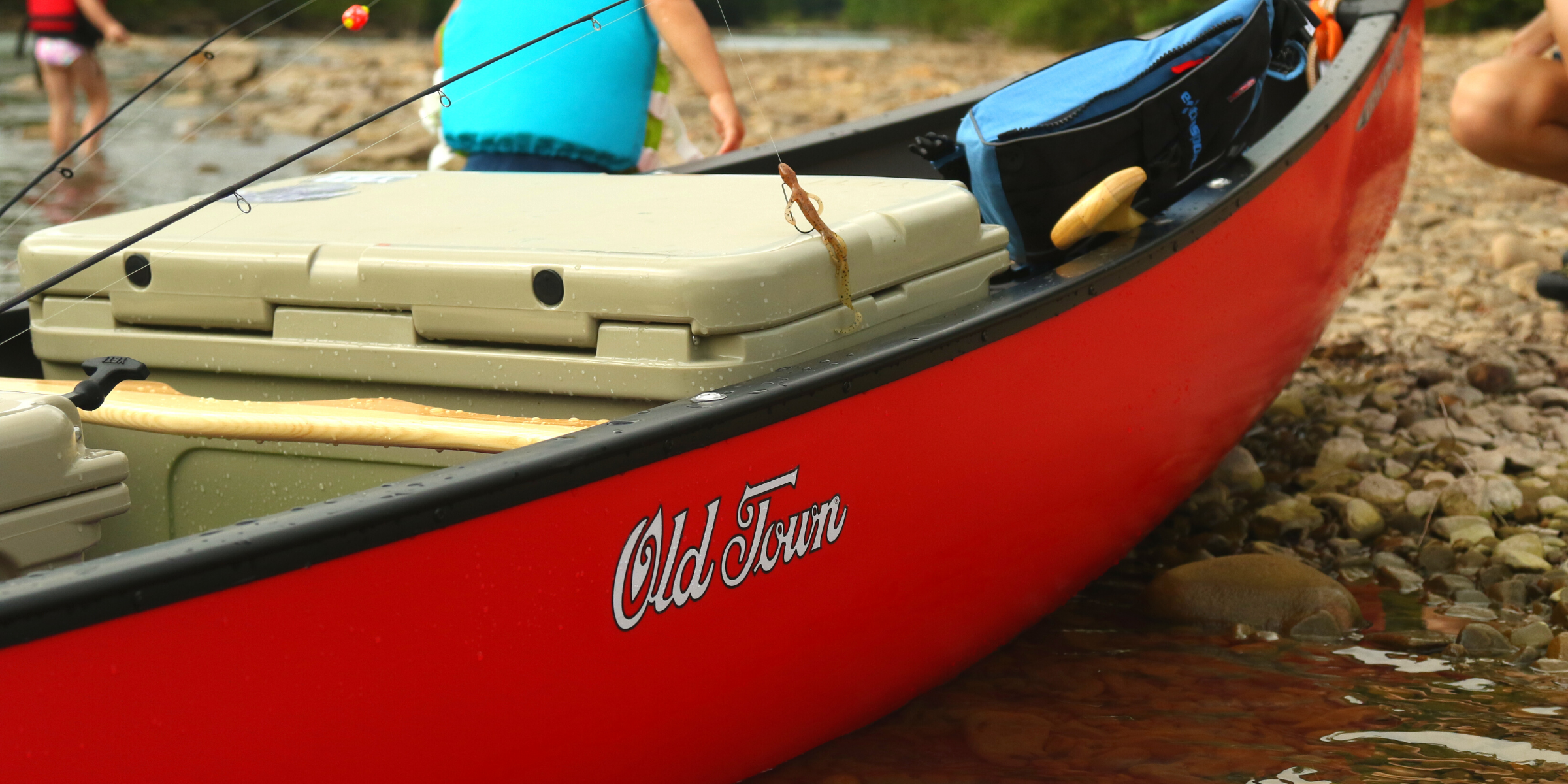 What's in store for 2022?
We are thrilled to carry a handful of their most popular canoes this season from the Discovery and Penobscot series.

The Discovery 158 is classified as both a Tripping and Recreational canoe. They are tough, rugged, stable and easy to handle. This canoe would be great for any outdoor enthusiast. It is also one of the best boats for dogs.
Up next is the Discovery 169, also known for Tripping and Recreation. This is the longest canoe in the series. This is the boat you want if you plan to do some long distance paddles with lots of gear - but it also performs well on shorter trips. It is durable and welcomes your adventure pups in the hull. It is a great camping canoe.
Finally, the Penobscot 174 (still to come) is your Tripping canoe of choice. This boat tracks and glides through the water with ease. It is an aggressive canoe designed to push the limits and perform efficiently on long paddles regardless of gear amounts.
As with anything, you can get much further into the nitty gritty of selecting the right canoe for you. Ultimately, we don't believe you can go wrong with an Old Town Canoe. That being said, we are here to help if you have any questions so don't hesitate to reach out or visit us in store!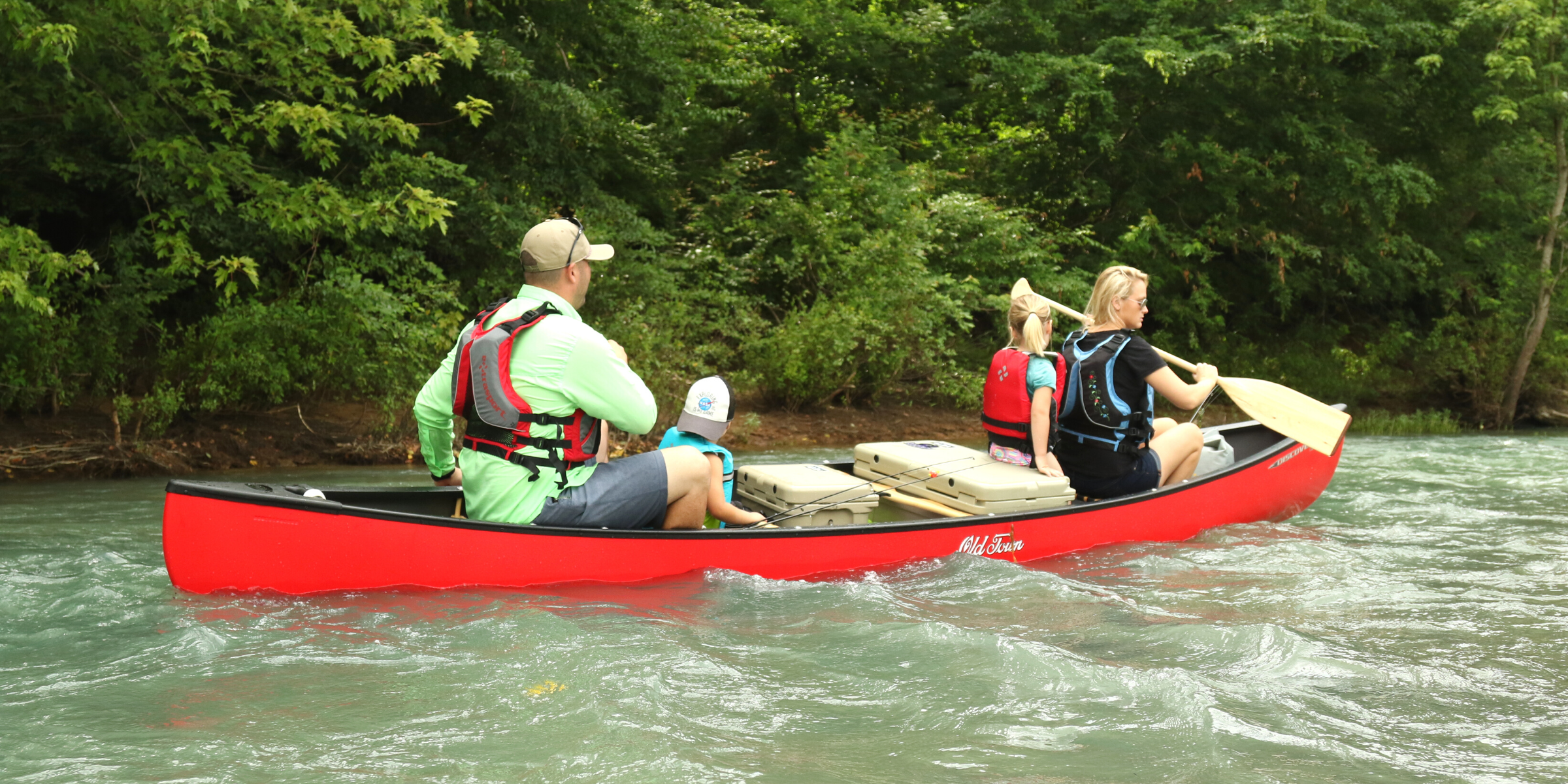 REFERENCES
https://www.oldtowncanoe.com/heritage
https://www.hemispheresmag.com/inspiration/business/old-town-canoes/
http://www.old-town.org/p/community.html
https://www.oldtowncanoe.com/blog/article/how-choose-best-canoe