Posted by Callie on 2020 Apr 6th
Few things are ultimately more important when it comes to enjoying the outdoors than what we wear on our feet.
The feet are the workhorse of the body, providing support and movement to everything else. When investing in the right pair of hiking boots, there is more to consider than simply size and style. It's beneficial to take a moment to think about where you'll mostly be hiking, what you'll be carrying, and what your feet most need. Feet are like snowflakes; no two are identical, and each has its idiosyncrasies, like prior injuries that have left some parts vulnerable, high arches, ankles that tend to roll, and so on.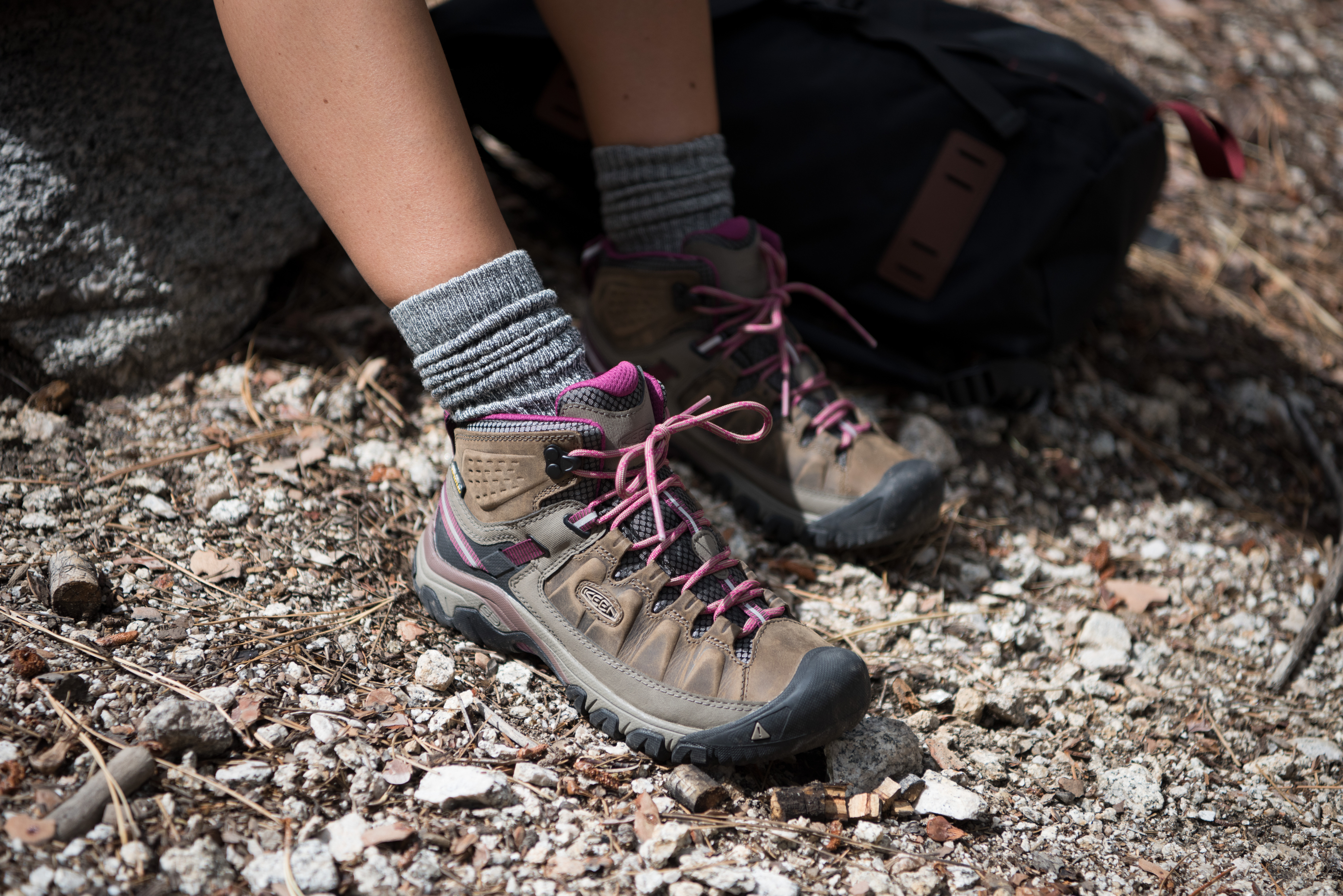 Here are some things to consider:
Will you be hiking in groomed trails, rough trails (with roots, mud, rocks, etc.), or off-trail?
How long will you usually be hiking? (An hour, a day, multiple days?)
How much weight will you be carrying?
What is the climate like where you'll mainly be hiking or walking?
For shorter, faster hikes with light loads (like a daypack or small backpack), most people prefer something lightweight such as a low- or mid-cut boot with a flexible midsole. This may mean a hiking shoe or boot or a trail-running shoe (similar to a running shoe but with stiffer sole, deeper lugs on the bottom for more traction, and more support throughout than a running shoe). Salomon's XA Pro series or Keen's Targhee series would be some examples. These could be waterproof or non-waterproof. Waterproof is a great option for varied conditions but it's important to note that waterproof membranes do reduce breathability, which can make your feet feel warmer—something you may want to avoid if hiking in hot climates. Non-waterproof certainly fits the bill for these types of conditions or if ventilation is a priority. This type of boot or shoe typically dries faster as well.
For those in need of ankle support, or if carrying heavier loads, a mid-cut boot is a good choice. The extra protection and padding will be crucial to those whose ankles tend to roll or when carrying weight, like a heavy backpack. Going into the wilderness, where trails taper off and roots, rocks and rivers need crossing, or carrying heavy loads (like a 30-50 lb. pack) means your feet and ankles need extra protection. Higher cut hiking boots give you that extra stiffness in sole, upper, and toe and heel areas, with padding for the top of your foot and ankles. Examples could be something from the Quest series by Salomon or Oboz's Sawtooth.
The final and most essential element is fit. The right boot will feel snug throughout without feeling too tight and have ample room in the toe box. Proper fit and the right boot will offer comfort without any pressure points. There should not be enough movement in the heel to cause any friction.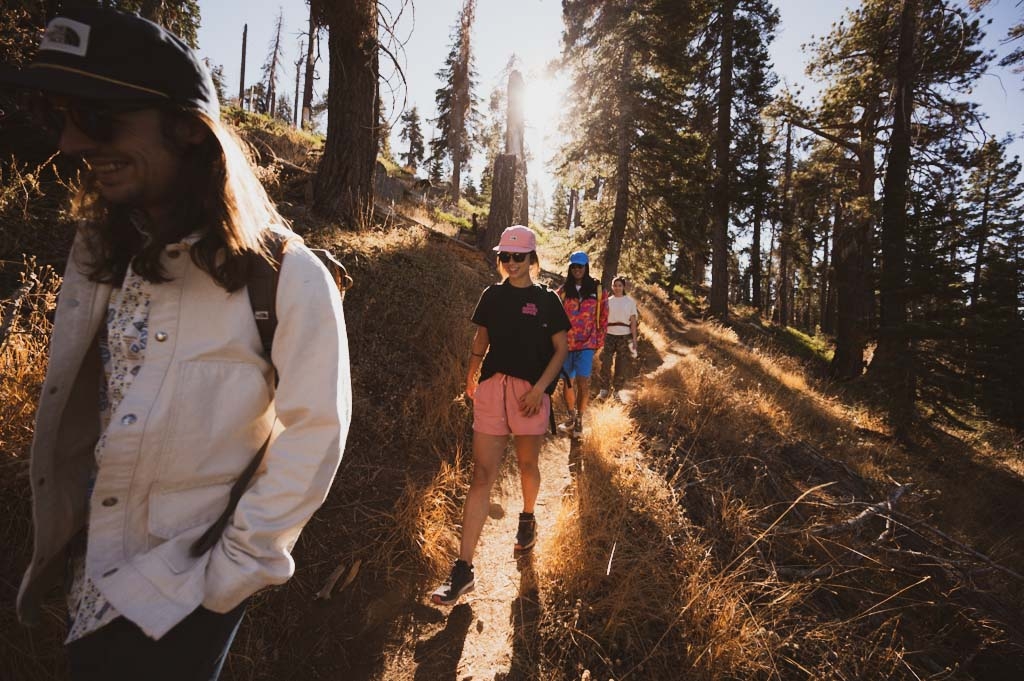 Considering the length of time spent in hiking footwear, this is an area that deserves some attention. When trying on hiking boots be sure to take ample time in each style. Walk around in each to get a sense of what they might feel like after several hours. The time spent at this stage will be appreciated on the trail. Footwear is the most important piece of gear a hiker will choose so whether you're ordering online or visiting us in-store, River & Trail staff are ready to talk with you about what your feet most need for a comfortable hike that's memorable in all the right ways.
Browse our current selection of Footwear by clicking here.