Posted by Kirsten on 2022 Mar 24th
When you enter River & Trail, there is always a pack wall in sight. 'Pack', as in Backpacks, not as in a pack of wolves. Although not unlike a wolf pack, the wall sometimes migrates throughout the store, but it is a staple under our roof. Among that layout of adventure opportunities, one brand dominates the scene: Osprey.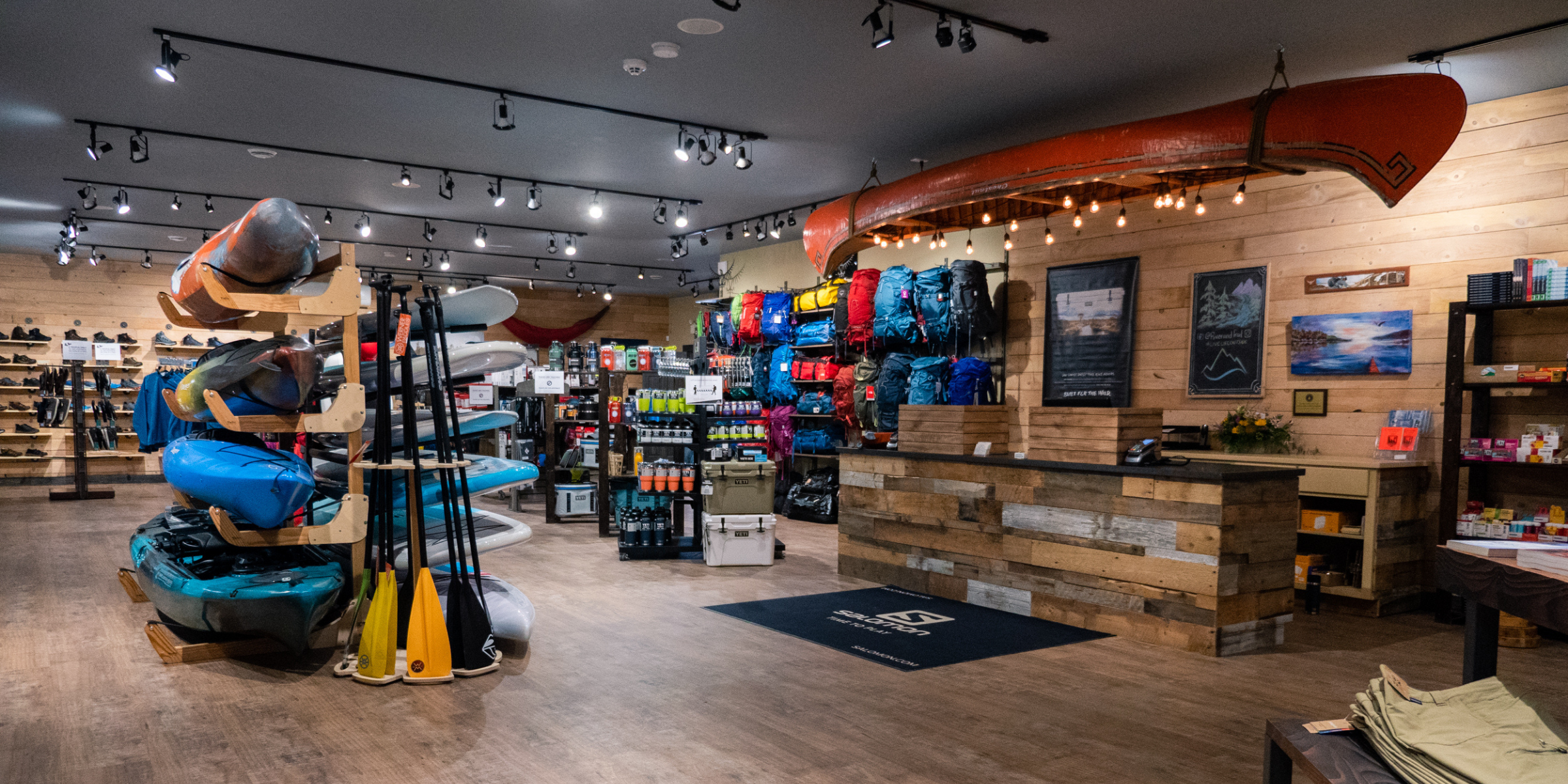 When a customer is in search of a new pack, (albeit for their daily commute or to climb Mount Everest), we work with our customers to guide them to the right backpack for their needs, ensuring a comfortable fit. We also always make a point to share about Osprey's warranty. Known as the 'All Mighty Guarantee', it's quite special among the outdoor industry and one with a neat story behind it.
Without context, it may come across as simply a flashy tagline, but this would be a false accusation. This phrase represents their commitment to repairing or replacing their products for "any reason", in "any era". We decided to take a deep dive into what it truly means and why the heck a company would make such a serious promise. In order to understand the motivation behind a lifetime guarantee, we need to know the 'who'. That person is Mike Pfotenhauer.
After experiencing discomfort due to a poor fitting pack, a teenage Mike Pfotenhauer was drawn to the challenge and art of creating his own backpack. His mother taught him how to sew and with that life skill, he went on to create his first backpack. This new expertise eventually grew into an entrepreneurial endeavour fresh out of University in Santa Cruz when he started 'Santa Cruz Recreational Packs' in front of his rental house, in California. Today, that same house is the home of 'Down Works' - a company run by Mike's friends. Largely through word of mouth, he developed an impressive reputation. People would come to him for custom-fitted, made-to-order packs that he would construct over several days.
It wasn't long before that business evolved into Osprey Packs in 1974. Each new challenge the company faced would result in an inevitable location move and operational growth. After struggling to find labour in Santa Cruz, Mike and his wife, Diane Wren, moved to Cortez, Colorado to work with a team of highly skilled Navajo seamstresses. From then on, it was steady growth.
Over the past 48 years, the company has expanded, moved offices and established their main production facilities in Vietnam. They held on as long as possible to keep production domestic but had to move manufacturing off-shore in order to survive. Mike and Diane went beyond email communication and actually moved their family along with the production to Ho Chi Minh City, Vietnam. They lived there for 4 years to oversee the factories and remain hands-on. During this time, they formed loyal relationships and found a team to help them meet demands, while maintaining their company values and continuing to push the limits of pack design.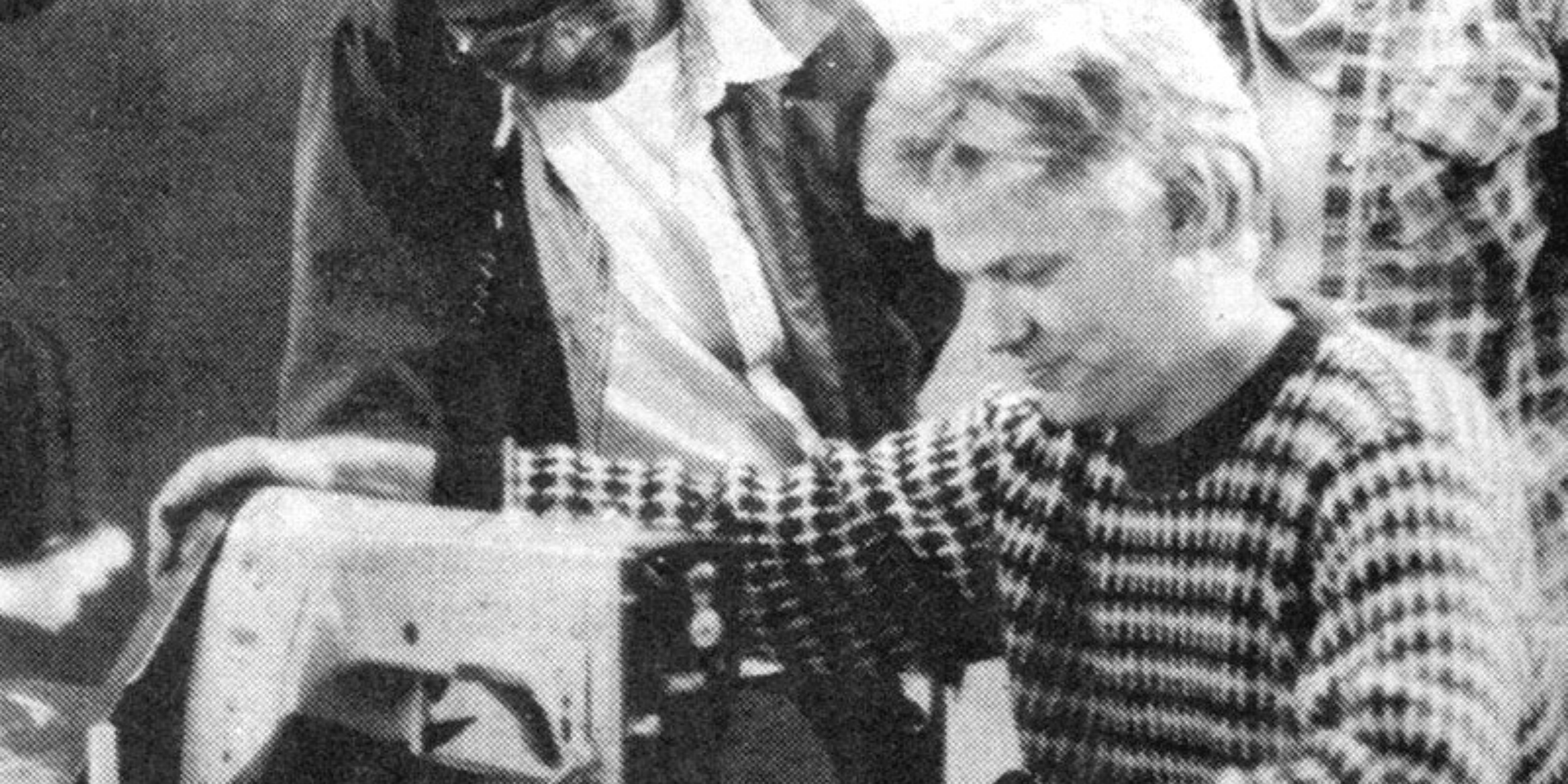 Throughout Osprey's history, Pftotenhauer has been the unwavering thread that keeps the company focused. He works meticulously as the head designer and you can hear the passion in his voice when interviewed. He is involved from the concept to end-use and has literally dreamed up new technologies present in Osprey Packs. During development, some packs can go through upwards of 50 rounds of revisions. As a dreamer, Mike's vision goes beyond a comfortable pack. Osprey is also keenly aware of their environmental impact. Maintaining relevance in the outdoor industry is no easy task but on top of that, they also remain committed to their roots of high-quality, custom fitted packs with a sustainable backbone.
It's important to note that their approach to environmental and social responsibility is not in response to a greenwashing trend. Since the beginning, they've their packs have been built to last. They understand that their most significant impact comes from the materials and manufacturing processes. As of 2021, they have increased the amount of recycled materials and ensure their paper packaging is FSC-certified or recycled, and recyclable. They are making an effort to keep the chemicals they use as safe as possible and are a bluesign® system partner. Additionally, they helped found the OIA-sponsored Climate Action Corps and are using the Climate Neutral system and database to monitor and offset their carbon footprint.
All of this brings us back to their 'All Mighty Guarantee'.
They expanded on this guarantee in 2009 by promising to "repair any damage or defect for any reason, free of charge, whether it was purchased in 1974 or yesterday." This is their warranty. When a customer's pack has a defect, they can send it to Osprey to be repaired. If a product is not repairable, the customer's pack is replaced but the original bag still has a long journey before it ends up in the landfill. The materials are taken apart to be recycled or reused, and any packs that are salvageable are repaired and donated. There is absolutely a cost to offering this level of service but Osprey continues to do so as they also view it as an opportunity to learn and adjust future designs accordingly.
For all of these reasons, we are proud to offer Osprey Packs at River & Trail. We share the same thinking that gear should last a very long time which is what you get when you invest in an Osprey backpack.
REFERENCES
https://www.osprey.com/ca/en/culture/history
Osprey Packs | Functional. Durable. Responsible.
https://www.osprey.com/ca/en/customer-support/return-authorization-ca
OutDoor 2019 - An interview with Osprey founder Mike Pfotenhauer
https://gearjunkie.com/packs/osprey-packs-turns-40/2

https://www.youtube.com/watch?v=aXmwdnOvSn8&t=2s
https://www.youtube.com/watch?v=sLnIxc4q6bk