Posted by Taryn on 2020 Aug 22nd
Covid 19 has made for a rather unique summer here in the Maritimes. We have been so fortunate to have some additional freedoms here in the wake of the pandemic. Pair that with some stellar weather and its easy to see how everyone is heading outdoors for some much-needed fresh air and exercise. For those of us that have known the secrets of our wild spaces, its easy to understand the draw to get outside in times like these and its exciting to see so many Maritimers taking in all this place has to offer.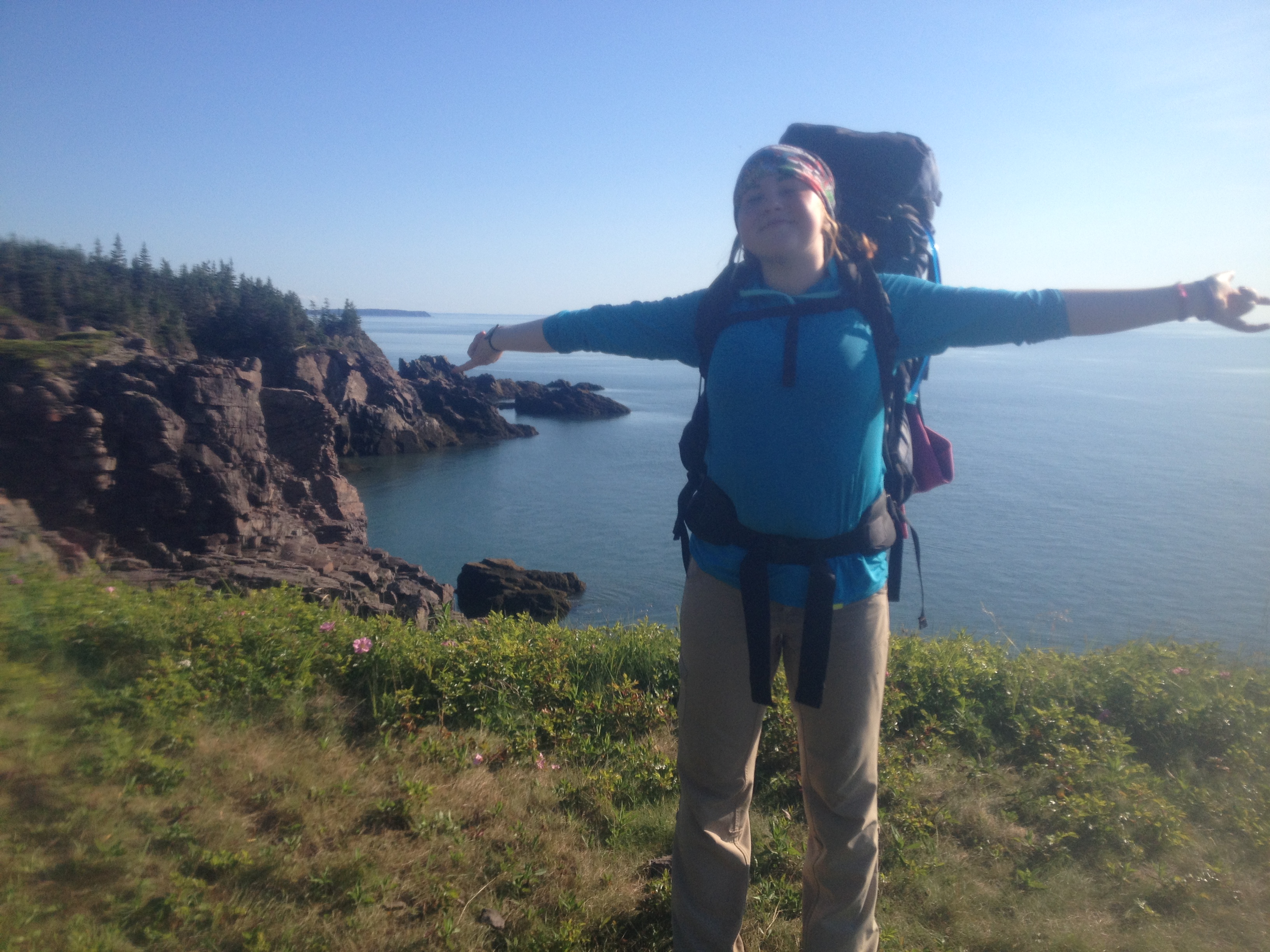 With the increased traffic however, there does seem to be a need for sharing some information on safety and trail etiquette. Some of these spaces are remote and it is so easy to lose sight of what getting help into these spaces might entail. In many cases, a person may need to wait for several hours to get assistance with a broken bone for instance. Its important to prepare for this type of situation so it does not become dire in a hurry. As with any new activity, a little research and planning can go a long way.
The first thing to consider is footwear. A lot of people perhaps, find these places unexpectedly and decide at the last minute to take in a hike while others may not fully understand trail descriptions and precautions. In any case, it is important to weigh the risks. Hiking down a steep incline might seem ok at the time but stumbling back up with a sprained ankle (or worse) can really change one's perception of the day; it is really no fun at all! A decent running shoe is okay in most cases but a solid hiker or trail running shoe is a game changer. They are truly meant for traction and stability and make a huge difference on loose uneven terrain or when rocks unexpectedly shift underfoot.
When it comes to trail descriptions, the advice I would offer here is to believe what you read. If a trail is rated as moderate or difficult it's important to understand that it is meant for experienced hikers that have all the proper gear and footwear. Consider your own gear and fitness levels when considering trails like this. Again, its important to factor in the remoteness of the trail, the weather, and the time of day. Hiking a difficult trail in the dark brings it to a whole new level.
This discussion in not meant to discourage in any way. Its awesome to see so many people getting out there enjoying nature but accidents happen, and the hope is that this discussion will assist in lessening the chances of serious accident or injury. A little preparation can keep a bad situation from getting worse. Imagine for a moment that someone in your group took a fall and could not bear weight on one foot. Would you have what you needed for treating injury and for spending the unexpected extra time in the woods? A day pack with a first aid kit, extra warm clothing, a rain shell, water and snacks is really all you need to carry but, in a situation, like the one above, it can certainly make all the difference. In some cases, this simple measure can mean not just handling the situation but surviving it.
This area can be quite underrated in terms of its remoteness and its challenging terrain. Walton Glen Gorge is not a simple hike, and no one "just" hikes the Fundy Footpath. These are challenging hikes and rescues in this area are extremely difficult, take a great deal of time and use a lot of resources. It is our responsibility as hikers to try and reduce the likelihood of needing these services.
"Missing on the Fundy Footpath", is a great video to check out. Created by NB Ground Search and Rescue, it follows a mock search intended for training purposes and is based off a real event. It really shows how difficult a rescue is on the Footpath. The time it takes for the volunteers to get organized, outfitted and out searching can come as a surprise. If you are the one waiting for help this can certainly feel like and eternity. These folks are putting themselves at risk as well. The volunteers put in a lot of time training and preparing. The organization oversees a large geographic area and some of your rescuers may not even be familiar with the area themselves. No one wants to feel fearful when heading on an adventure but understanding what goes on in the event of an accident or a search helps when preparing for the day.
Multi day hiking certainly takes some additional planning, but the principals are the same; be prepared. Take the time to educate yourself on the trail and surrounding area. Research day and night-time temperatures, weather, trail conditions and the fitness level required. Read the guidebooks if available or chat with folks that have done the hike. If you want to see what the footpath looks like, for example, "Hiking the Fundy Footpath", gives a sense of the trail and the challenges that exist on it. It is a bit of a sneak peek into what the reality of the trail is versus our initial perceptions. The video also highlights some important considerations in terms of etiquette on the trail. Basically, this is our home so look after it. If you take it in, pack it out. When facilities are not available its important to find out what "no trace" measures need to be taken, especially in terms of human and pet waste. Having consideration for the wilderness and for our fellow hikers and campers is a simple measure that goes an awfully long way. No one else should be responsible for your mess, that's it.
For anyone just getting into hiking, I hope this gives a little food for thought. For those of us that have been doing this a while, I hope it's a reminder. We all slack off sometimes or get a little careless, but we are all out there for a reason. We love these spaces so let's take care of each other and of the spaces we love.