Posted by Kirsten on 2020 Oct 6th
There are a lot of factors that go into our decision of whether or not to carry a brand. Beyond the logistics and demand, we do our best to select brands with high quality products that share our values and are doing what they can to be part of the solution.
Patagonia is no exception to this. They are aware of their impact - the good and the ugly - and they make every effort to improve the process. They acknowledge their flaws and demand accountability from consumers. They would be the first to admit they aren't perfect but it's safe to say they are working towards "perfection" by starting and supporting movements with Patagonia Action Works and 1% for the Planet. To add to that, they have a goal of being Carbon Neutral by 2025.
While incorporating recycled (polyester, nylon, wool, REFIBRA™, cotton) and sustainable (hemp, organic cotton, TENCEL®, Yulex®, NetPlus®) materials into their products, Patagonia does not shy away from the issue of microplastics and other concerns caused by shedding fibers. They have funded several research projects to find the best solution. Currently, they offer the Guppy Friend Washing Bag to help catch any fiber shedding during the machine washing process. Knowing that isn't enough, they are continually searching for better solutions to keep plastic out of our oceans.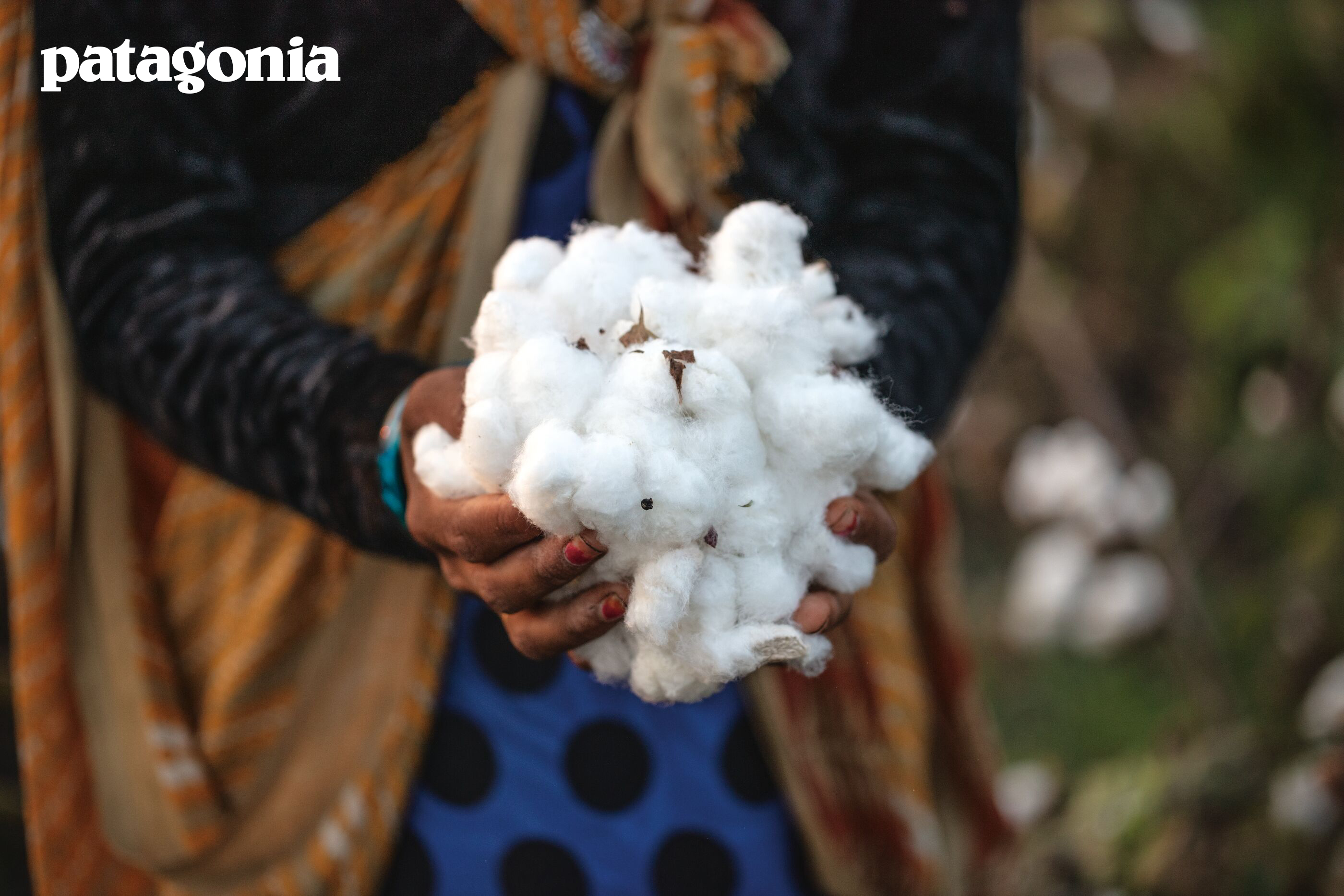 Their Regenerative Organic Certification standard is one of many reasons we've chosen to sell their lineup. Patagonia has exclusively used organic cotton since 1996 and are currently testing growing cotton using Regenerative Organic Agriculture. They combine the best practices around soil health, animal welfare and fairness to farmers into one standard. In addition to Organic Cotton, they incorporate other sustainable materials such as hemp and recycled plastics into their products. They have an ongoing goal to incorporate as much recycled material as possible to keep plastic out of landfills and water.
Learn more about regenerative organic cotton and other ways Patagonia are doing their part to leave a positive impact: https://www.patagonia.com/our-footprint/
We are also big fans of how they are committed to extending the life of their products as much as possible through programs like Worn Wear. Waste from the fashion industry is a nasty subject to wrap your head around so it's good to know that at least a few less garments are heading to the landfill thanks Patagonia and awesome customers working together to keep their garments going.
To be honest, Patagonia is doing too much to name in a simple blog so we encourage you to research the company as well for any specific issues that pull at your heart strings. With a mission statement like "We're in business to save our home planet", one can only expect great things will continue to emerge from Patagonia.
Oh, and they make awesome products like the NanoPuff lineup which doesn't hurt when deciding to sell Patagonia. For over a decade Patagonia has been refining the NanoPuff, not in the ways it looks or performs (it's always done those well), but through ongoing improvements within their supply chain and product design to reduce the environmental impact of one of their most iconic jackets.