Posted by Kirsten on 2020 Dec 5th
The spring and summer brought a lot more people outdoors to enjoy our local wonders and epic hiking trails, campsites and swimming holes. With the winter upon us and a continued sense uncertainty in the air, we suspect (and hope) everyone continues to enjoy as much time outside as possible to stay active and well. If you are in the Saint John area, you all well aware you live in a winter playground and there are lots of ways to enjoy the snow but today, we are focusing on a few of our favourite cross country skiing trails.
Whether you have your own equipment or not, Elmhurst Outdoors is a must do this winter for groomed trails of various levels. They offer daily or season passes and have ski rentals. Weather permitting, they are open 7 days a week and offer other great events throughout the winter. If you are looking to learn how to ski or to improve your skills, they also have ski lessons every week! Visit their website to learn more.
These groomed trails are free to enjoy, relatively new and well maintained throughout the winter. For trail conditions and other key info, visit: https://www.rothesay.ca/recreation/trails/
Kennebecasis River
The Kennebecasis River is an excellent spot to break your own trails. It is truly a playground for everything winter but safety comes first! Always go with a (bubble) buddy and take precautions. If you are unfamiliar with how the Kennebecasis freezes and which areas to avoid, please only venture onto the river with other experienced skiiers, when the ice is safe for humans.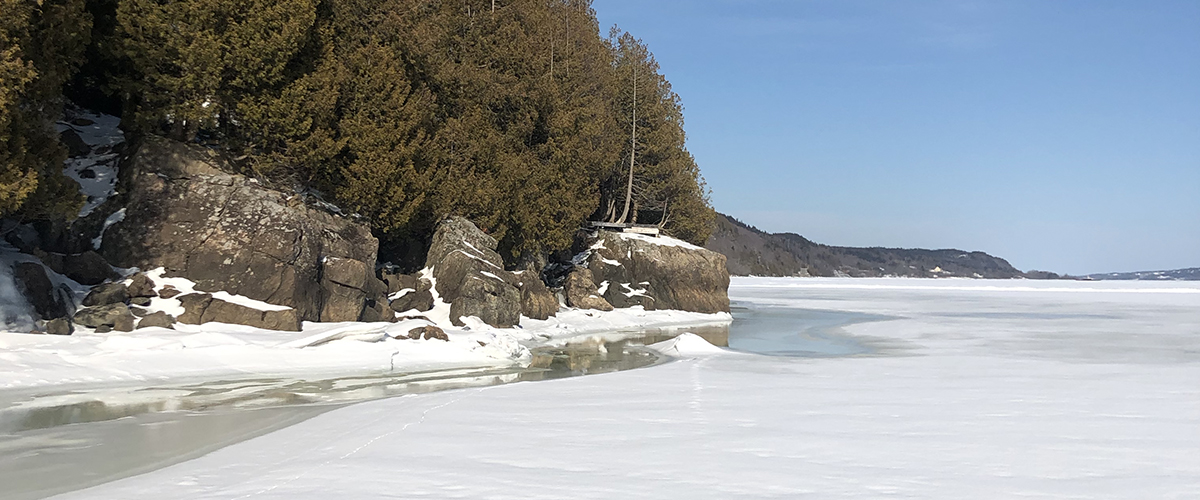 As with everything New Brunswick, there are plenty more hidden (secret) gems so make sure to talk to locals to learn about other trails hiding just around the bend. Now, we wait for snow!